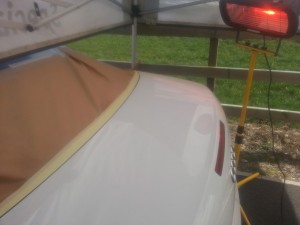 That's the comment one of my customers started the conversation with when we were discussing the damage to their vehicle the other day, followed by "I don't want to spend a fortune keeping my vehicle in an acceptable condition".

It made me think about how the service I offer can help when families are struggling with ever increasing costs to run their household budgets. The fact of the matter is that there is no better way than using a mobile onsite service such as Scratch n Scuffs away, low overheads coupled with keeping the repair area as small as possible can ensure the repair costs don't start getting out of hand. Most repair costs are in an around peoples insurance excess and you won't have all the hassle of dealing with your Insurance company, for what in most cases is a fairly straightforward process, that takes on average around 2-3hrs to complete.

If you or anyone you know in the Milton Keynes, Bedford, Northampton and surrounding areas wants to keep their vehicle in tip top condition without breaking the bank get them to give me a call, I can't always guarantee that a mobile repair is the right way to tackle the damage, but with my online quote system there's nothing to lose by taking a picture of the damage and submitting it for a quote at www.scratchnscuffsaway.co.uk/quote
The customer I mentioned at the beginning of this blog did just that and I managed to lightly sand down the paint scratch and keep the repaired area to the top of the boot area thereby saving a whole panel re-spray.
If you have any comments on this post or any minor car bodywork repair Issues please feel free to leave a comment.

Thanks for reading

Paul